Fairhaven Suede Shoe
Product code 70014E0 - Green Sage
Free UK Shipping Available

Fairhaven Suede Shoe Reviews
Average Rating
Rated 4.8 out of 5 based on 10 reviews.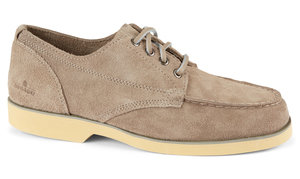 Product: Fairhaven Suede Shoe
Colour: Green Sage
Price:
£
140.00
£
42.00
70% off
Dylan Czabaniuk

Great shoe at sale price lightweight and comfortable rrp is probably a big high

Posted on 31st March 2022

paul greenhaf

Quality product

Posted on 18th March 2022

Granville Thiessen

I've very,very with the Sebagos Guys.Thanks a Milli.

Posted on 09th March 2022

Adrian Bottomley

Wonderful product

Posted on 18th February 2022

Derek Price

Excellent fit and very comfortable

Posted on 06th November 2021

Trevor Bourne

So pleased with these new shoes . Good value in the sale . Bought both colours

Posted on 28th October 2021

peter yates

Stylish and comfortable Beautifully made shoes. Quality Quality Quality

Posted on 28th March 2021

fatih mehmet yalcinkaya

Very nice Condition

Posted on 31st August 2020

Nesa

Fast delivery and a supremely comfortable , stylish shoe.

Posted on 22nd August 2020

pb04120

Très belles chaussures, agréables et légères. J'espère que cela durera.

Posted on 26th June 2020
Powered by
Description
Made of fine comb suede in unique pastel colours, these resistant hand-sewn classics will take you everywhere. With upper taken straight from the Sebago archives, they are made to look exclusive, last long and live the rugged life, but enjoy the modern twist of a lightweight laser personalized die-cut EVA sole for comfort and shock absorption. Heat embossed logo on the side. With their traditional upper design, the "Fairhaven" mocs are a homage to one of the largest seaports on the Atlantic Ocean in Massachusetts: the historical harbor city of Fairhaven, home to whale-hunters, ship-owners and ship- captains in 1800.