Cliff Felt
Blue Marine
Cliff Felt Reviews
Average Rating
Rated 5 out of 5 based on 1 reviews.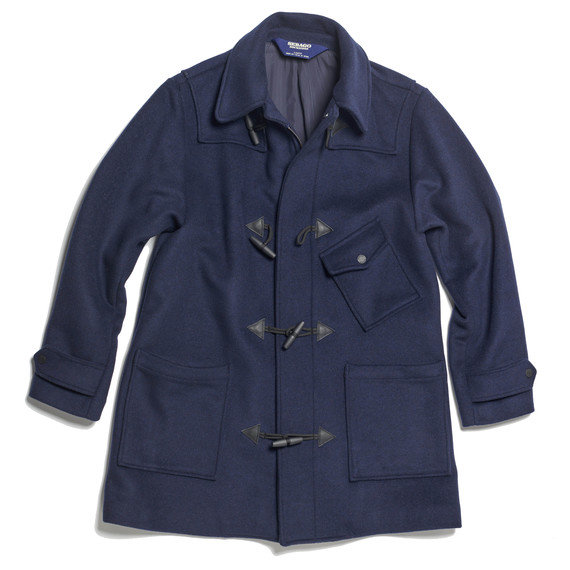 Product: Cliff Felt
Colour: Blue Marine
Price:
£
480.00
£
240.00
50% off
Alan Brown

Great coat. The only issue is if you need shorten the sleeves. Rather than having button fastening they have a stud. This is difficult to remove when turning up the sleeve and can hinder the adjustment.

Posted on 30th January 2023
Powered by
Product Features
Created to provide excellent protection against the wind and colder temperatures, this modern duffel coat is made from a 100% Wool.
Inspired by the first duffle coats originally designed to keep out the worst of weather whilst not restricting the movement of sailors, this tipe of coat owes its entry into the world of men's fashion to the Royal Navy military environment, which introduced it in the sailors' equipment at the end of the 19th century.
Features:
4 rubber frog fastenings and real leather hooks
Two front pockets and a slanted small pocket with snap button fasteing.
Inner pocket with zipper at the heart
Snap button adjustable cuffs, central vent on the back.