Reefers
Blue Marine
Reefers Reviews
Average Rating
Rated 4 out of 5 based on 1 reviews.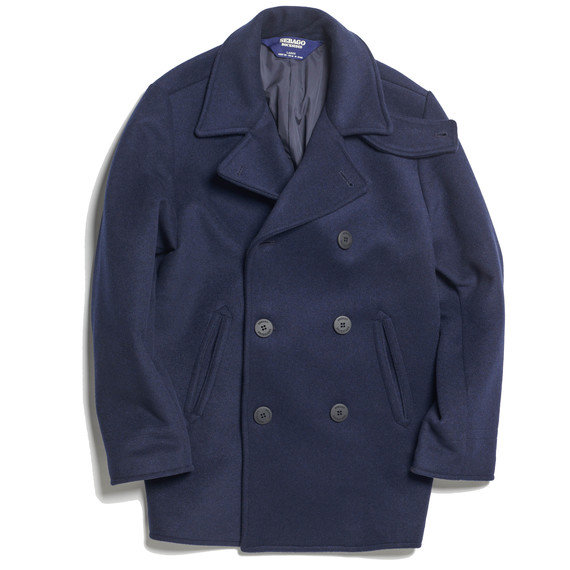 Product: Reefers
Colour: Blue Marine
Price:
£
400.00
£
200.00
50% off
Mr Barry Mindel

Nice jacket, nice cut and material is good quality. Could be an inch or two longer. Size wise I think it comes up slightly on the small side. I do not understand why it has a big Sebago sign under the back of the collar, not a good look, I have cut it out of my jacket.

Posted on 2nd March 2023
Powered by
Product Features
This double-breasted regular-fit Pea coat is a classic sailor's jacket for cold weather, created to wrap the body in warmth while keeping the frigid winter air out, also thanks to the flip-up collar and lapel. It is made of a heavy blend woolen fabric and is completely lined in Nylon for extra wind-resistance.
Still a timeless class statement today, the Pea Coat was originally worn by military and sailors of European and later American navies, with references on American newspapers as early as the 1720s.
Featuring:
Buttons with rubber finish
2 front double welt pockets and two inner pockets
Ergonomic underarm ventilation cuts and personalized eyelets
External hang/dry loop, and personalised Sebago Docksides flag.
Size:
Size 5: 22.5 cm
Size 6: 23.5 cm
Size 7: 24.5 cm