Cyphon Jia Ren
Total Black
Cyphon Jia Ren Reviews
Average Rating
Rated 4.6 out of 5 based on 20 reviews.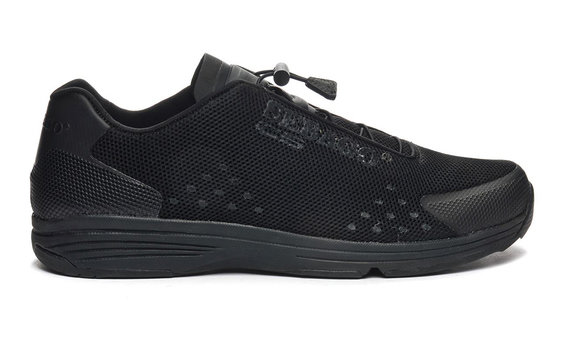 Product: Cyphon Jia Ren
Colour: Total Black
Price:
£
90.00
£
45.00
50% off
PAUL GRAVES

Nothing exceptional

Posted on 1st December 2023

Sandpiper

They are very comfortable and a good fit. However the colour was advertised as a kind of grey, but the shoes are a dark green that is disappointing.

Posted on 23rd November 2023

Tony Ake

Best of best

Posted on 19th November 2023

Mr chris housman

Seems like a nice comfortable trainer, ideal for being on a boat, which is what I bought it for. The upper material lets water in (it's supposed to) but dries out quickly. I really like the style but the tongue could do with being thicker material as it has a tendency to fold. Other than that, I can't fault them.

Posted on 23rd October 2023

Paul Haveron

Absolutely spot on. Many thanks

Posted on 14th October 2023

Tim Pullen

Not a great fit for my shape of foot. Too high at each side of the ankle, and not available in the right size. But they look great...

Posted on 13th October 2023

customer Toby

Comfortable and very easy and quick to put on

Posted on 6th October 2023

Oliver

Fantastic, comfortable shoes

Posted on 27th September 2023

Richard Killip

Good light weight boat shoes. I only use them on the boat, they are not Land trainers

Posted on 19th September 2023

Alistair Bruce

Best trainers I ever worn very comfortable first class

Posted on 5th September 2023

Peter Hamer

Great trainers, extremely comfortable. Have ordered a second pair in a different colour. Great that half sizes are available too.

Posted on 23rd August 2023

Mr & Mrs Bird

Very comfortable and light weight to wear. My feet slip into these trainer/shoes easily which enables me to just pull up the shoe tongue. Would certainly consider buying another pair.

Posted on 23rd August 2023

Richard Cooke

Looks lovely, stylish and classy. For me, the edges under the ankle bone are a bit too high

Posted on 1st August 2023

Customer

Just used once so far but comfortable and serviceable.

Posted on 30th July 2023

Jennie 46

Excellent product, very comfortable. Excellent for those balmy days sailing.

Posted on 30th July 2023

Derek West

The shoes are great! Really well made and grippy for deck work. They dry quickly and can easily be worn comfortably all day as they were whilst sailing in the Round the Island Race shown in the photo.

Posted on 27th July 2023

Jessica Mills

I just love my new daps, super comfy, dry quickly and haven't stained, I got the white daps, they have been put through their paces. I might just treat myself to another pair in a different colour.

Posted on 27th July 2023

NicK

Really grips the deck well

Posted on 24th July 2023

Andrew Bond

Great shoes. Really comfortable and strong.

Posted on 17th July 2023

Martin

Fits correctly

Posted on 12th July 2023
Powered by
Product Features
Engineered as a comfortable performance amphibian shoe, this high-tech sneaker launches into the future the Sebago sailing heritage.
Features:
Flexible and durable Strobel construction
Breathable easy-dry mono-mesh upper
Elastic bungee lace system with puller
Water-draining anti-microbial anti-bacterial mesh-covered removable perforated EVA footbed
Shock-absorbing EVA midsole
Non-marking anti-slip rubber outsole with channel-siped design to offer traction and stability, and the C3™ (Cross Channel Circulation) technology drainage system created to keep water out and minimize dry Rubber non-marking
Slip-resistant outsole with C3 technology (Cross Channel Circulation) for water drain.
Upper - 100% Synthetic
100% Rubber