Drake's by Sebago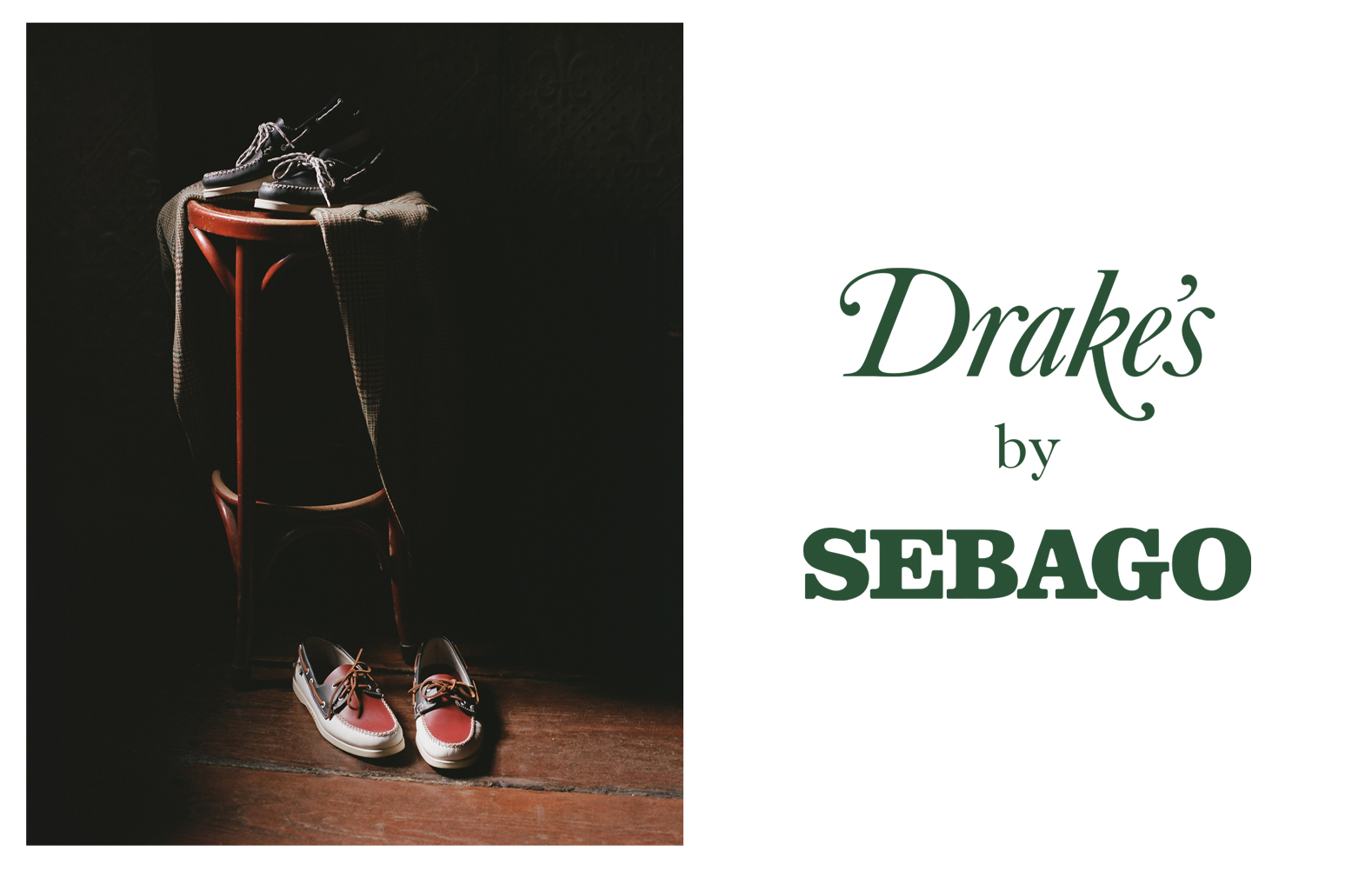 We're very excited to announce Drake's for Sebago, a new collaboration with the legendary New England shoemaker, which will see a series of classic Sebago styles reinterpreted using hand-picked materials and Drake's finishes that honour the much-loved originals.
Beginning with the Docksides, the boat shoe that helped to define 20th century university campus culture — worn by Steve McQueen, Paul Newman, Pharrell Williams and countless other individuals of style and influence — the Drake's for Sebago Docksides will be available in both navy and white leather with paracord laces, and patchwork navy, red and white leather with leather laces. Other special details include contrast hand-stitching, white eyelets, a green and white side tab, inspired by the awning outside of Drake's shops, and embossed co-branding on the shoe's insole.
"I have a deep affinity for Sebago," says Drake's Creative Director Michael Hill. "In fact, the Docksides is the first shoe that I remember wearing to school, which played a significant role in shaping my view on clothing and style. I've always loved the silhouette and what it represents. It's an honour to work with the team at Sebago on a version of our own."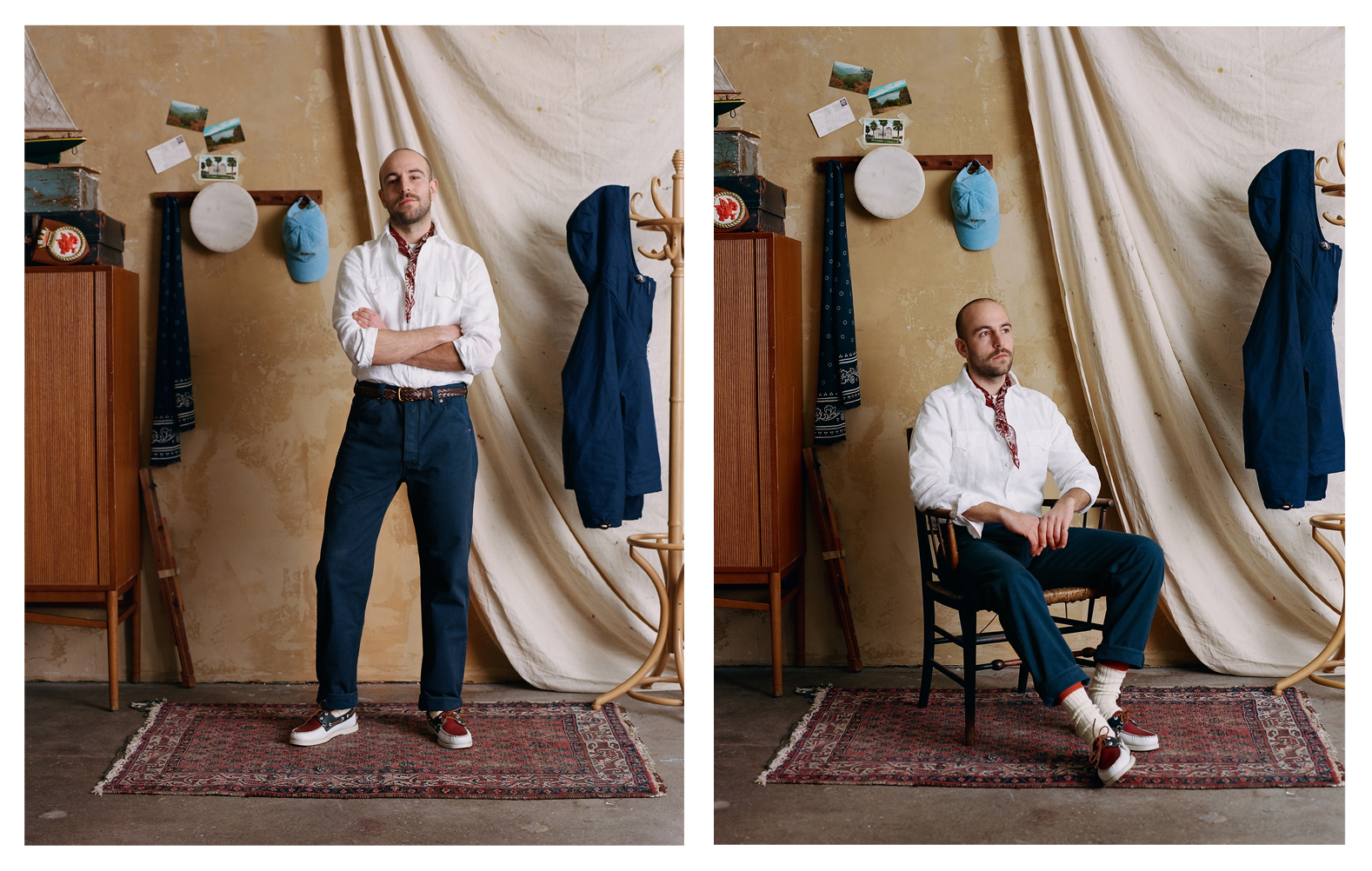 "I didn't want to mess with the magic too much, as it's such a timeless style," adds Hill. "We specifically selected the leathers as I believe they will age beautifully with time and, hopefully, a bit of exposure to some sun and salt water."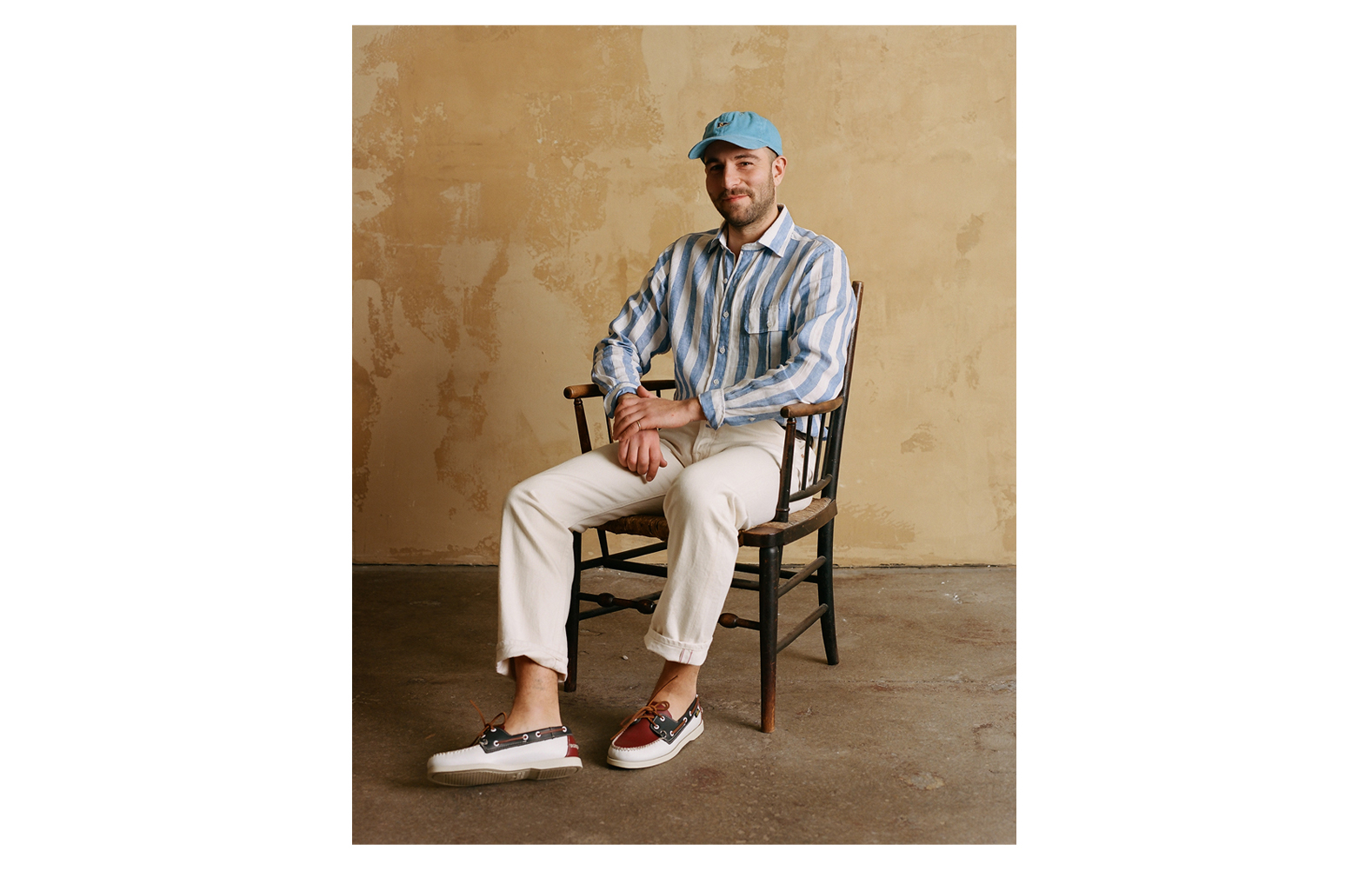 Launching online and in-store on 8 June, with events in both London and New York on 7 June, the collaboration's campaign was photographed inside Maison Premiere, a Brooklyn bar and seafood institution that is Drake's favourite. A wonderful space that also serves as a nod towards Sebago's coastal heritage.