Clovehitch Waxed Leather Boat Shoe
Blue Navy
Clovehitch Waxed Leather Boat Shoe Reviews
Average Rating
Rated 4.8 out of 5 based on 20 reviews.
Product: Clovehitch Waxed Leather Boat Shoe
Colour: Blue Navy
Price:
£
165.00
Mr Allan

Good alround deck shoe. I polished mine with clear shoe polish.

Posted on 27th August 2023

Paul D Hicks

Love the shoes ! DELIVERY WAS TERRIBLE.

Posted on 6th August 2023

C L Palmer

Love the shoes.

Posted on 3rd August 2023

Colin Hart

I have been wearing Sebago shoes for many years and have also been extremely satisfied with every model I've purchased.

Posted on 30th July 2023

Peter Grey

Superbly comfortable and practical. Best shoes on the market.

Posted on 14th July 2023

GrahamHooper

Very high quality and very good fit

Posted on 31st July 2022

David

A very comfortable deck shoe which will last

Posted on 12th December 2021

Geoffrey Smith

Good long lasting shoes

Posted on 11th December 2021

Quantity

Great boat shoes. Had quite a few pairs over the years. Expensive, but last & perform well

Posted on 8th December 2021

Robert Paul Wilton

I'm disappointed that the sole, of which the design used to have deep zigzag slits for greater surface grip on wet boat decks has been downgraded to merely to a surface impression, once that wears it will be useless. Photos show old Senator and new one.

Posted on 1st September 2021

Andrew

Nice shoes good quality

Posted on 20th April 2021

Tim Clark

My second pair. Really comfortable and hard-wearing.

Posted on 6th January 2021

Richard Cramp

A wonderful shoe.

Posted on 30th December 2020

Kevin Forrester

From purchase to delivery to fit the service was excellent. Will purchase again

Posted on 12th December 2020

Dear Mr Jones

Just a very nice comfortable pair of shoes recomend to ayonr

Posted on 4th October 2020

Alan Hampshire

Top quality,good looking,comfortable,well designed boating shoe. I would highly recommend them without hesitation!

Posted on 26th September 2020

Richard Adams

Just like befote

Posted on 4th September 2020

WENDY

Excellent

Posted on 23rd July 2020

Stuart Allison

extremely comfortable and hard wearing

Posted on 30th June 2020

Lucy

Nice shoe thankyou

Posted on 3rd June 2020
Powered by
Not in your size?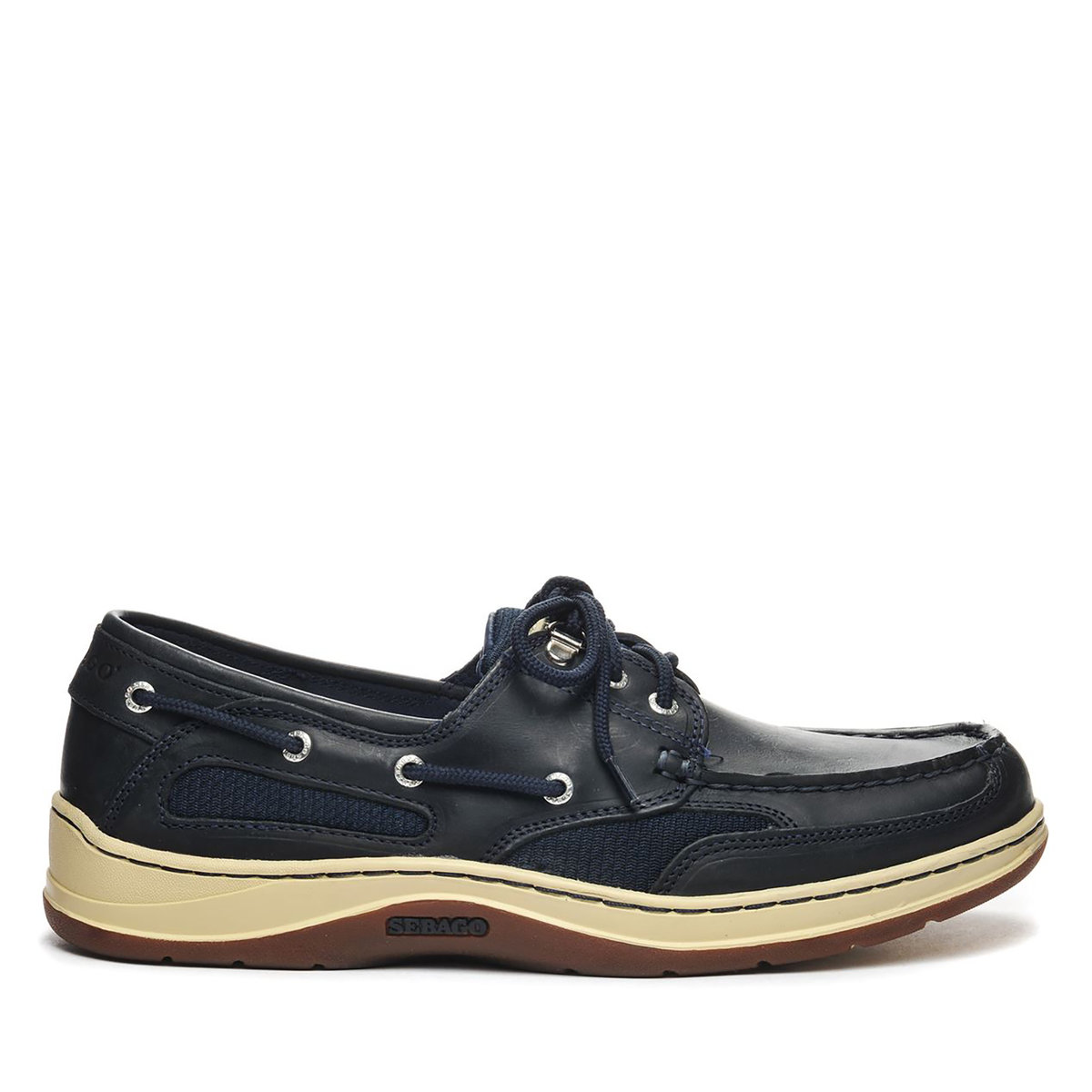 Product Features
New England inspired, marine casuals for water enthusiasts, or those who aspire to 'look the part'. The Maine Waters Collection offers performance and comfort.Strobel + cement construction provides superior flexibility and lightweight durability
Leather and/or nubuck uppers
Nickel free, non-corrosive eyelets
Round co on laces
Unlined uppers
Textile-covered, removable, molded EVA footbed
Full-length, blown PU cushioned midsole provides superior shock absorption that won't break down over time
Siped rubber outsole with non-marking, slip-resistant, lightfast properties