Deer
DKBrown_Mustard
Deer Reviews
Average Rating
Rated 3.8 out of 5 based on 6 reviews.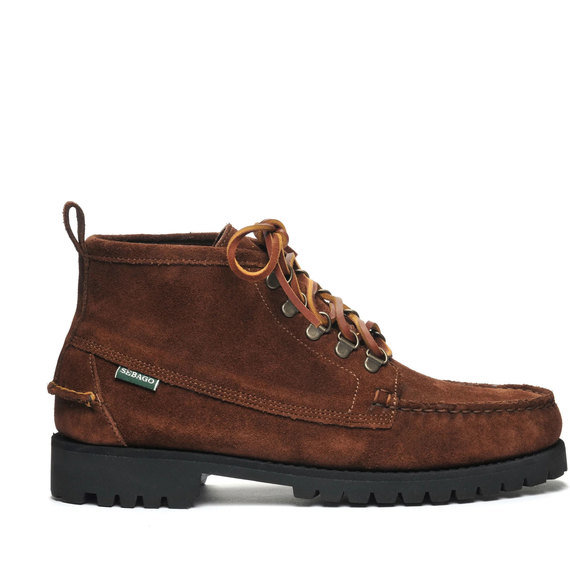 Product: Deer
Colour: DKBrown_Mustard
Price:
£
195.00
Steve Butler

Look good and feel good to wear

Posted on 22nd November 2022

Silviu Hurmuz

Very comfy !

Posted on 6th February 2022

Scott

Top class pair of boots . These are my first pair of SEBAGO boots but they will not be my last as I'm already looking for my next pair .

Posted on 25th January 2022

Mr Paul Houghton

Superb unassuming quality. Extremely comfortable, great fit and service

Posted on 6th December 2021

Malcolm Tan

Just right for my work and looks good for everyday use.

Posted on 3rd November 2021

K.Altinoluk

Uncomfortable fit size12.5

Posted on 1st November 2021
Powered by
Not in your size?
Product Features
Made to enjoy the open air when autumn takes over from the comforts of the summer warmth, these resistant ankle-high lace-up mocs are made of suede and hand-sewn with the finest craftsmanship. Built with tubular construction, they feature inner leather lining, riveted D-ring lacing system, round hiking boot laces with reinforced interior, gum commando soles for maximum traction and grip.
A beloved animal in the collective imagination, the Deer stands out for the beauty and courage by which it weathers the wild outdoors. An able mountaineer, it can live in a range of habitats, from mountainous areas to warm and wet rainforests.