WOMEN'S CLASSIC DAN LEATHER LOAFER
Black
WOMEN'S CLASSIC DAN LEATHER LOAFER Reviews
Average Rating
Rated 4.6 out of 5 based on 11 reviews.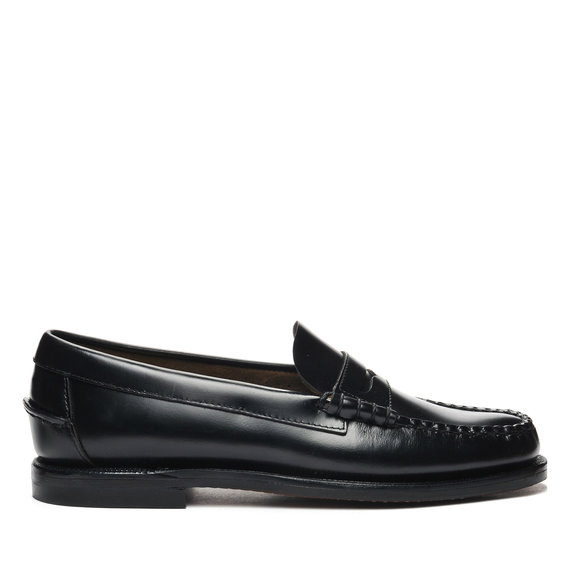 Product: WOMEN'S CLASSIC DAN LEATHER LOAFER
Colour: Black
Price:
£
195.00
Sophie Parker

Stunning classic loafers. So far, comfier than G.H. Bass ones...

Posted on 23rd November 2023

KHale

Outstanding loafers! Beautiful and so comfortable,

Posted on 19th November 2023

RJ White

Gorgeous shoes! Got them for my mum as they are her favourite shoes, she had the same pair in the 90s

Posted on 8th November 2023

Gloria Isabel

Myth penny lofters are absolutely gorgeous

Posted on 23rd August 2023

June Nelson

Well made. Good value.

Posted on 18th August 2023

Christian N

Very goods

Posted on 12th May 2023

Allyson Beska-Nearn

Always been a size 6uk/39 but had to reorder a 5 1/2 but returns and reorder really straightforward and quick. Quality of shoe is lovely

Posted on 2nd May 2023

Helen Davies

gorgeous shoe, excellently made, superb finish

Posted on 14th March 2023

Jamie Budd

Quality leather loafers which exceeded my expectations. Delighted with my purchase and know that Sebago means always getting great value for money.

Posted on 3rd February 2022

Customer

Excellent product and service, unfortunately doesn't suit my foot.

Posted on 22nd January 2022

Allie Pagent

Returned items on 11/01/2022. Royal Mail Tracking delivery 08.59hrs on 12/01/22. Now 21/02/2022 and still no refund received for £100, despite several messages & emails. Company uncontactable by telephone. Customer Services does not exist - all automated replies. They send odd appeasement message, but no action is taken.

Posted on 21st January 2022
Powered by
Not in your size?
Product Features
Made of smooth corrected grain leather to stand the test of time and hand-sewn with the finest craftsmanship, these 4 seasons slip on beefroll penny loafer mocs come with upper unlined, leather sock lining and waterproof, flexible and durable natural leather soles with moulded rubber heel. The "Dan" loafers are a homage to the passion of the Sebago founders.