Seneca Mid
Brown Cinnamon
Seneca Mid Reviews
Average Rating
Rated 5 out of 5 based on 5 reviews.
Product: Seneca Mid
Colour: Brown Cinnamon
Price:
£
270.00
Paul Headford

Very pleased quality would recommend.

Posted on 1st July 2022

Sergiy Borachok

We're comfy shoes, good quality!

Posted on 20th September 2020

grant watson

Amazing shoes...comfortable, usable, look great, fit well

Posted on 2nd April 2020

David Peskett

Superb product

Posted on 7th February 2020

Rob Pursglove

First pair of boots from Sebago, usually wear Clarks Originals. First impressions are very positive would probably buy more Sebago products in the future.

Posted on 18th January 2020
Powered by
Not in your size?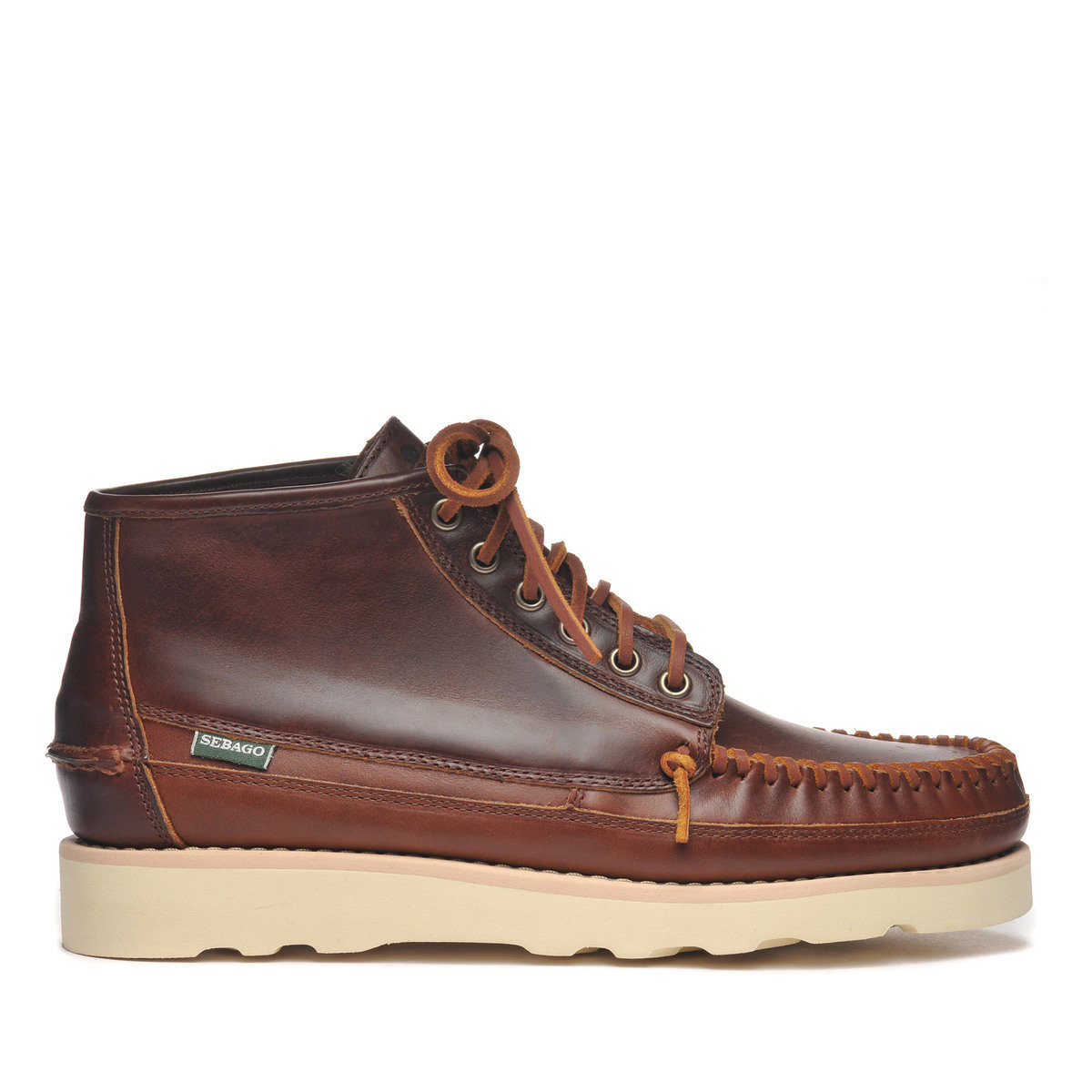 Product Features
These robust outdoors moc mid boots were handcrafted with hot stuff buffed leather treated with a rich combination of oils and waxes, to provide the boot with a natural polish quality and a dynamic texture. Hand-sewn with the finest craftsmanship after the Native American shoe-making technique, these iconic mocs feature a hand-sewn upper with moc toe, flexible and quintessentially fitting tubular construction, rawhide laces and a lightweight EVA die-cut sole for comfort and shock absorption. Heat embossed side logo. Perfect to wear around camp, they bear the name of the proud Seneca nation of Native Americans, and of the deepest and largest glacial lake of the U.S. state of New York.
Composition:
Lining Leather
Outsole Polyurethane
Upper Leather