Classic Joe Leather Loafer
Brown
Classic Joe Leather Loafer Reviews
Average Rating
Rated 3.8 out of 5 based on 5 reviews.
Product: Classic Joe Leather Loafer
Colour: Brown
Price:
£
220.00
Fazil

I wouldn't know anything about this product, I have requested an exchange with this absolute horror of a company, and won't hold my breath as I know only too well they will not respond. How this company GLD Group carry on trading beggars belief! I will never deal with them again. My experience of Sebago products is superb, I will always buy their products, but NOT from GLD Group, no thanks! I'll go to the West End stores, your blood pressure won't be able to cope with this absolutely deplorable organisation!

Posted on 1st February 2022

Nathan

Beautiful shoes. High quality leather shoes.

Posted on 16th January 2022

Jifeng Wang

Good product

Posted on 19th February 2020

Martin Charles

Nice shoe a classic

Posted on 14th January 2020

Paul Toomey

I have not bought a pair of sebago loafers for 20 years. I already had high expectations and was not disappointed except to say that I preferred the shinier finish of 20 years ago and think you should return to that style.

Posted on 20th November 2019
Powered by
Not in your size?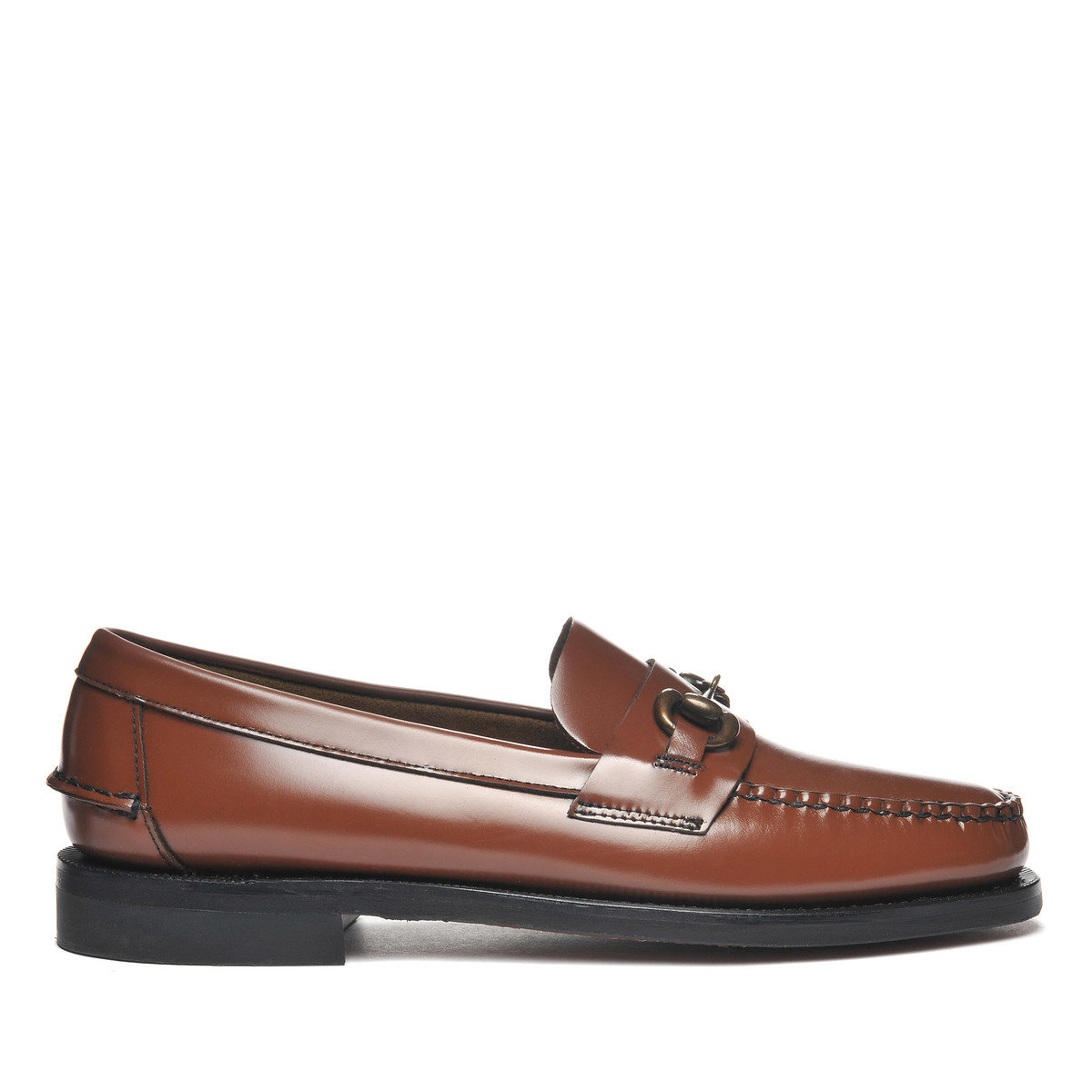 Product Features
Made of smooth corrected grain leather to stand the test of time and hand-sewn with the finest craftsmanship, these casual moccasin-toe dress loafers feature a decorative bit and come with upper unlined, leather sock lining and natural leather soles with moulded rubber heel. The "Joe" loafers are a homage to the passion of the Sebago founders.
Composition:
100% Lining Leather
90% Outsole Leather
10% Outsole Rubber
100% Upper Leather