6th October 2022
Releases
The Preppy Look with Sebago
The new season is here and we're ready to layer up in our favourite knits and accessories. Here at Sebago, we are known to infuse inimitable style everywhere whether it's for the big city streets, exploring what the world has to offer or sailing off out to the sea for new adventures, we make sure our shoes are well in their time and for all future occasions.
Autumn/Winter '22 is bringing out new trends such as the modern preppy look made popular on the runway, on social media and through popular culture over the years. Our Citysides Loafers famously worn by JFK and celebrities such as Pharrell Williams have come at the right time to get ahead of the latest trend. Coincide with our premium apparel to give you an even more polished look.
Read on to get inspired
CLASSIC DAN LEATHER LOAFERS
Our range of Classic Dan Loafers is a staple to Sebago and has been for the last 76 years.
Created in 1946, the hand-sewn "Dan" moccasin was the first shoe produced by Sebago. Its name pays homage to Daniel J. Wellehan Sr., one of the brand's founders.
The Citysides Moccasins Loafers combine the preppy style of New England with the incomparable comfort of a handcrafted shoe.

APPAREL
Inspired by classic American college wear graphics, the Backrope and Bow Jumper range can be a versatile staple piece for Autumn/Winter no matter how you style it. Can be paired with chinos for a dressed up look or jeans for a more casual look, and finished off with a pair of Classic Dan loafers.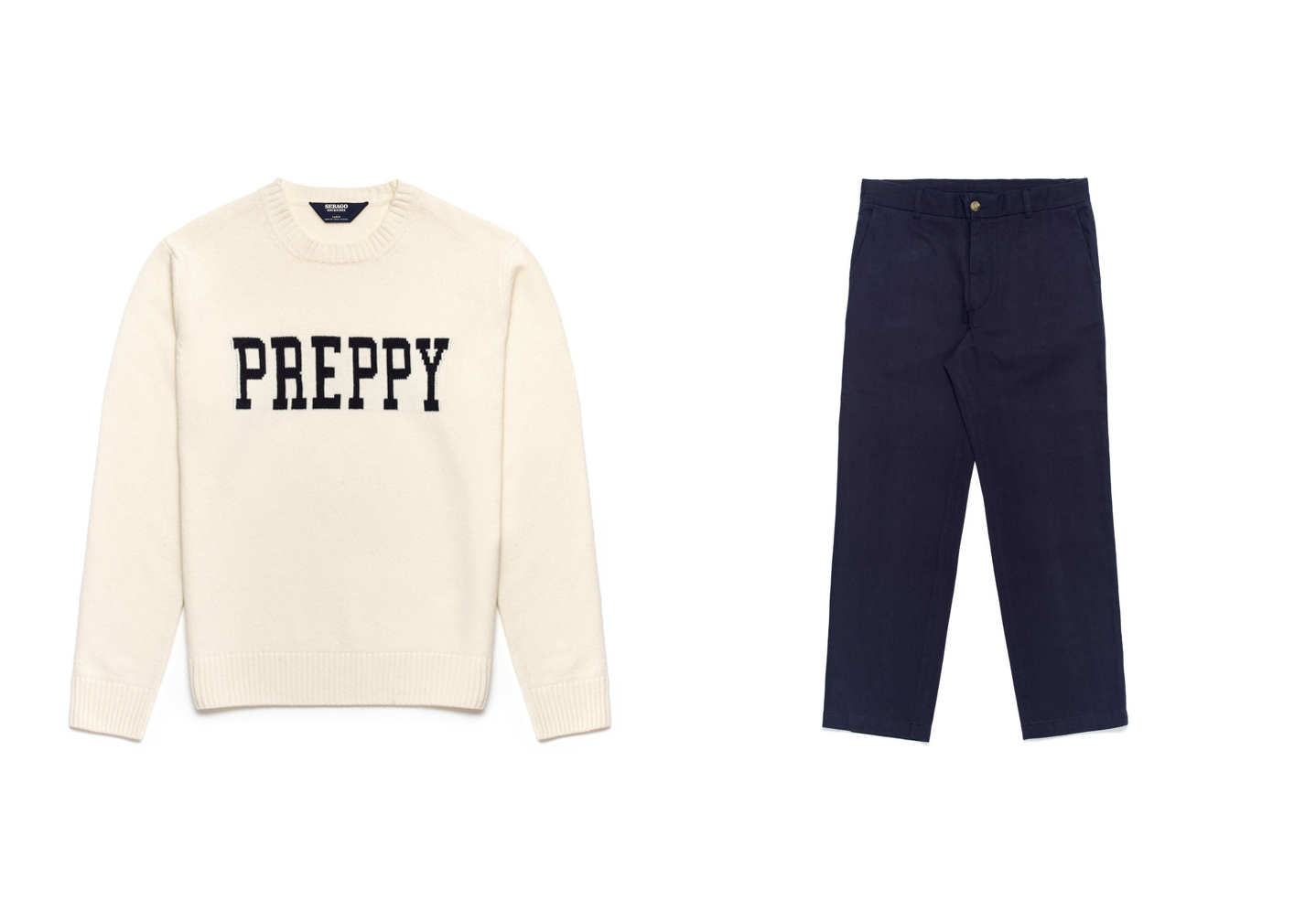 Backrope - £165/Timber Twill - £120