How To Wear Your Sebago Citysides Loafers
Shoes featured:
1 . Women's Dan Perf Leather Loafer
2. Classic Dan Leather Loafer - Black
3. Classic Dan Leather Loafer - Brown Burgandy
Sebago loafers have been a timeless footwear choice for both men and women, offering a blend of sophistication and casual comfort. Whether you're attending a business meeting, going on a weekend getaway, or simply running errands, our loafers are versatile enough to elevate any outfit. In this blog post, we'll explore various styling tips to help you wear your Sebago loafers with confidence.
Classic Casual:
For a relaxed yet polished look, pair your Sebago loafers with a well-fitted pair of dark denim jeans or chinos. Combine them with a crisp white button-down shirt or a simple striped tee for a casual, yet sophisticated outfit. Add a leather belt in a complementary shade to complete the ensemble. This classic combination exudes timeless elegance.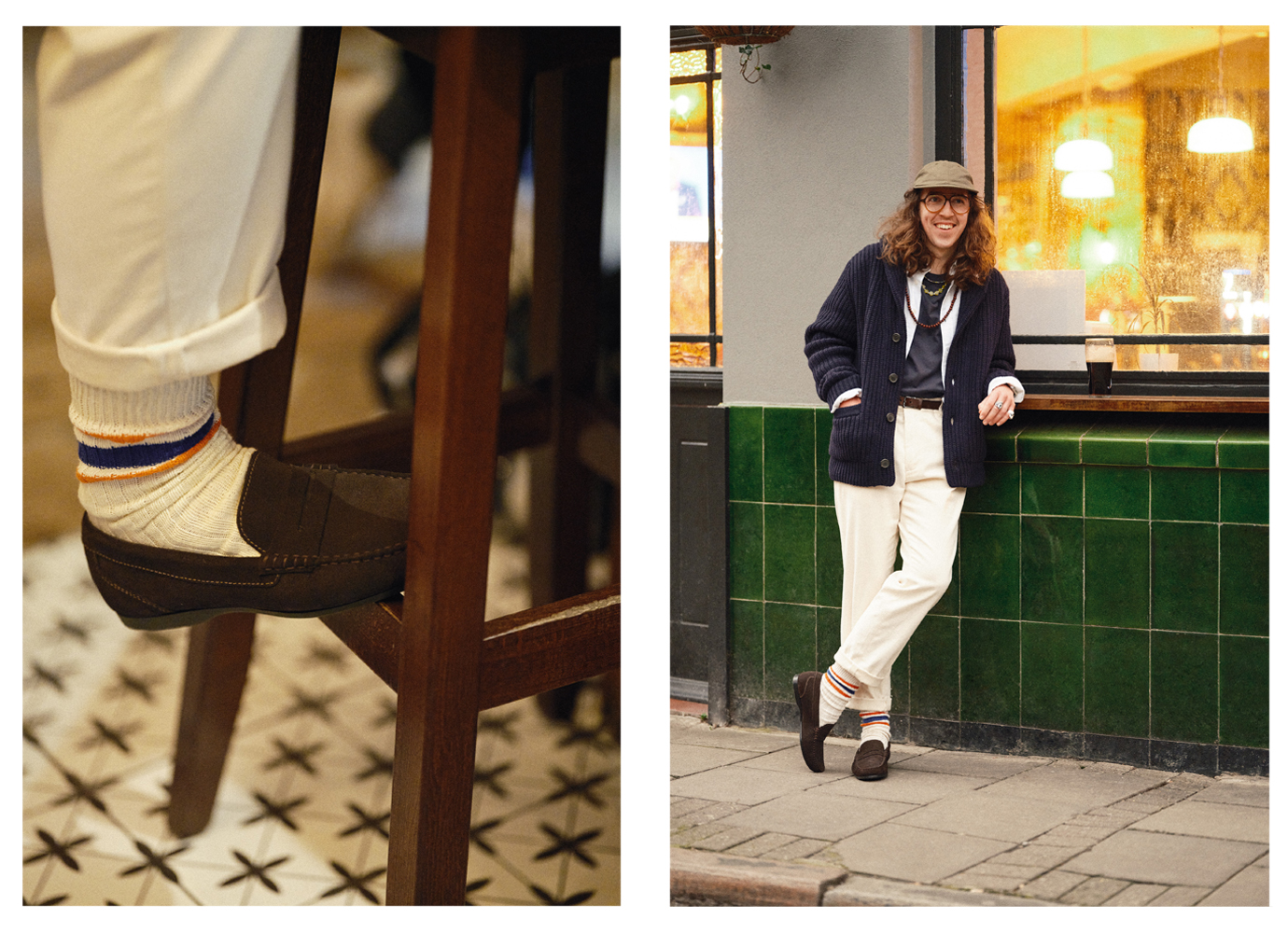 Shoes featured:
Summer Vibes:
During warmer months, Sebago loafers can be a go-to option for a comfortable and stylish summer look. Pair them with lightweight linen pants or shorts in light colors like beige, khaki, or pastels. Combine with a breezy button-down shirt or a relaxed polo for a laid-back and cool outfit. Don't forget to roll up your pant cuffs for an added touch of relaxed charm.
Business Casual:
Transition effortlessly into the business casual realm. Match them with tailored trousers or khakis in a neutral color such as grey, navy, or tan. Opt for a well-fitted blazer or a smart sweater to complete the look. Experiment with different patterns or textures to add interest to your outfit while maintaining a professional vibe.
Dressing up:
Sebago loafers can even be dressed up for semi-formal occasions. Consider pairing them with a well-tailored suit in a complementary color. Opt for a slim-fit suit for a modern look or a traditional fit for a more timeless appeal. Make sure the loafers are well-polished and in good condition to maintain a polished appearance. This ensemble strikes the perfect balance between formal and relaxed.
In conclusion, Sebago loafers are a style staple that can elevate any outfit, be it casual or formal. You can confidently wear your Sebago loafers for various occasions. Don't be afraid to experiment with different colors and materials to make a style statement. With our versatility and comfort, Sebago loafers are a must-have addition to any wardrobe.